I was so proud of myself last week. I did a Proof of concept for a customer for where I showed how a business user (not a developer) can use the Electronic reporting functionality for building import routines. All without writing any code. I showed how to configure an import routine which prompted the user to upload a TXT file and then have D365 import its content as sales order lines. All without coding, which for a functional consultant like me is a huge step forward. And for the customer means savings on one-time development and subsequent maintenance costs.
But man, I got a surprise this morning as I accidently copied and pasted records directly into the sales order line grid in D365FO!!!
Yes, I simply created a sales order line. And pasted (ctr+v) my sales order lines.
Viola. So now we have gotten from no-code, to a no-configuration approach. I love it.
This is a TXT file of my 2 sales order lines. It very simply consists of an item number and a quantity separated by a tab.

Then I created a sales order, pressed 'Add line' and then pressed 'ctrl+v'.
And viola. My 2 lines got pasted into the grid 😊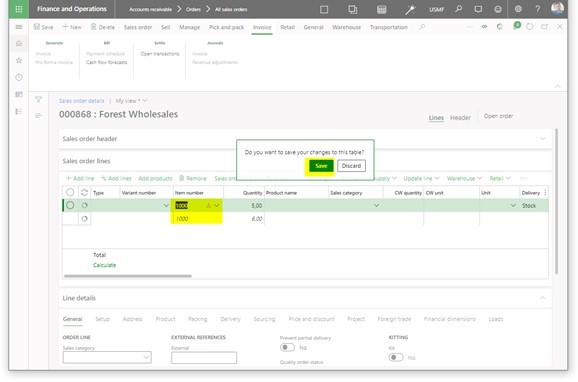 Q: But what if the layout of the file does not match the layout of the columns?
A: Use the Personalization' and 'Move' feature and in that way drag and drop the columns around inside the grid in D365FO to match the file layout. And then save the personalization as a 'View'.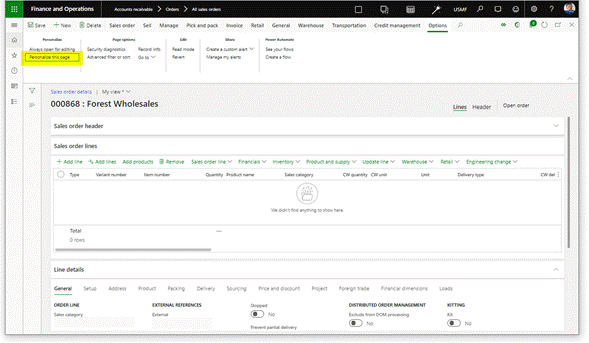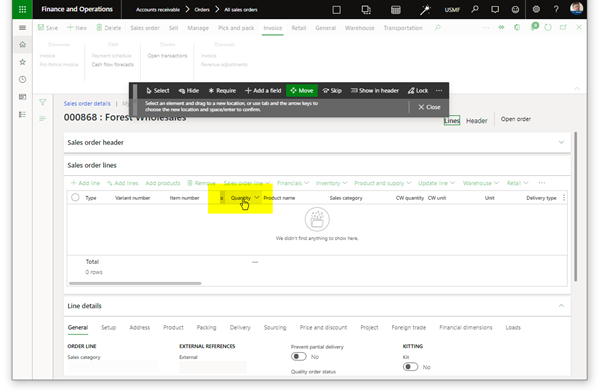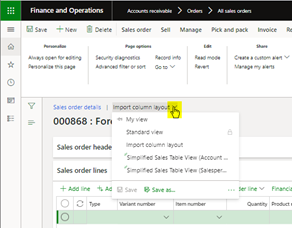 Once saved, you can quickly choose amongst several saved views.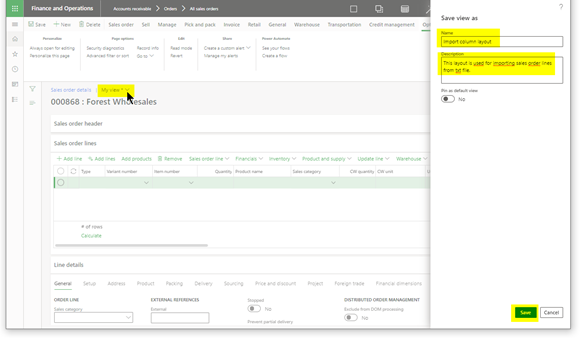 Hover over with the mouse to read about the different layouts.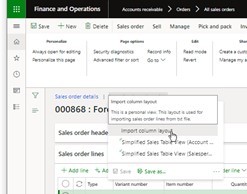 Having to select between several saved views could be useful in case you have customers sending you TXT files with different layouts.
Note: this new "pasting records into a grid" feature is available on ALL grid forms in D365FO, not just sales order lines.